Technology
CEREC - Single Visit Dentistry
After examinations, consultations and maybe a few hesitations, you have finally confirmed your dental appointment for your new ceramic crown, onlay or veneer.   You'll be pleased to know that the hard part is now behind you.  The procedure itself will be a breeze, thanks to our new one-visit CEREC® dental system.
We're excited to announce that we have improved our ceramic dental restoration technology for you with the purchase of the CEREC® system. It involves an amazing new capability that allows you to be in and out of our office in just one visit instead of the two or three you would typically have to endure in order to complete your restoration.
That means fewer injections, less drilling and less time taken from your hectic schedule to produce your beautiful new smile! 
Using CEREC®, we're able to place your permanent, all ceramic crown, onlay or veneer immediately – no temporary solutions! Most dental offices measure you for your dental work and then place a temporary filling in your tooth while the permanent ceramic crown, inlay, onlay, veneer or crown is being manufactured.  You then have to make another appointment to remove the temporary filling and replace it with the permanent one.  Our new equipment eliminates this back-and-forth business and provides natural looking restorations from durable high-quality ceramic materials in a single treatment session, without the need for provisional fillings. It is not only an effective and efficient system, it's entertaining too as you can share our unique 3-dimensional view of your tooth on a screen that allows you to watch the whole 3D design process as it happens. It's the world's only system of this type, and we're proud to say that we have this proven technology in our office now, ready to create perfect, immediate restorations for our patients.
Come in and see our new CEREC® technology today, and ask how it can make your next ceramic restoration easy, effective and attractive!
 
Oral Cancer Screening with VelScope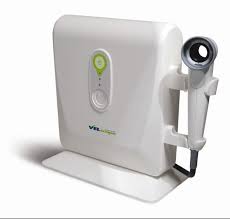 Oral cancer screening is routinely performed by dentists during regular dental visits. In addition to a manual evaluation, we also use a screening device called a VELscope®. This painless, non-invasive tool can be used to see potentially harmful abnormalities in the tissue of your mouth. The result? Detecting oral cancers that otherwise might not be found.
Oral cancer affects nearly 35,000 Americans every year. The keys to surviving oral cancer are early detection and early treatment. This starts with a regular oral cancer screening – at least once every six months. An oral cancer screening takes just minutes, is pain-free and can be performed during regular dental exams. If you are male, a regular oral cancer screening is especially critical: Oral cancer is more than twice as common in men as it is in women. Other people at high risk of oral cancer include people over the age of 60, tobacco smokers and heavy drinkers.
Digital Dental X-Rays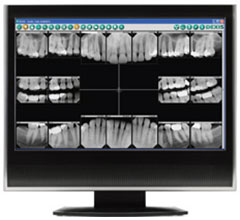 Dental X-rays have come a long way. Todays dental X-rays are safer, faster, more comfortable and more informative than the X-rays of years past. Digital X-rays, one of the latest and most advanced dental technologies, produce high-quality images of your teeth that can be viewed instantly by you and your dentist on a LCD monitor. Digital X-rays reduce radiation by up to 90% and provide exceptional diagnostic information to ensure that potential problems are caught in their earliest stages. Intraoral photography is another alternative to traditional dental X-rays. With intraoral photography, problems such as cavities, fractures and discolorations in the teeth are captured through clear and sharp photographic images that are taken with a 35mm or digital camera.